With the help of the existing indoor 5G network, the data-rich 3D BIM model of the new building of the Fraunhofer Campus in Sankt Augustin could be successfully provided via augmented reality. The information of the relevant schedule for the construction progress is also available and linked to the 3D BIM model. This allows the temporal sequence of the construction progress to be visualised and thus enables the data provided virtually to be overlaid with the reality on site.
In the future, this should support site managers in documenting the construction progress and enable a quick target/actual comparison. The prototype was developed in close cooperation with the partners through regular workshops and tests on the construction site. At the end of April, a small evaluation took place on the construction site of the new Fraunhofer building in Sankt Augustin. The app was tested for its user experience by external experts.
More information about the project and the current development status of the prototype can be found on the project website, as well as in the video, which offers first impressions of the prototype and a preview of the future new Fraunhofer building in Sankt Augustin.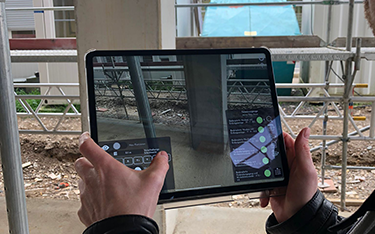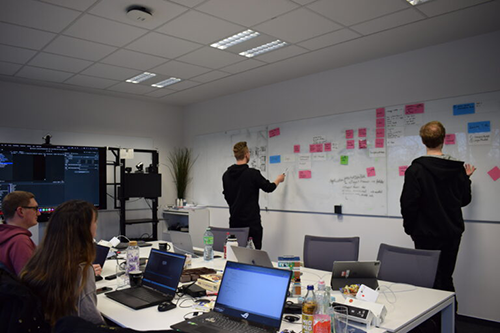 Thanks to our partners HHVISION, HOCHTIEF ViCon, Fraunhofer FIT and eTASK Immobilien Software GmbH.